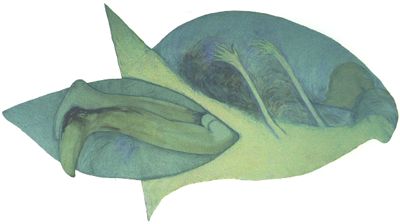 "I've wanted to make paintings of thorny ideas and feelings: injuries both body and emotional, birth, loss of a friend, talking but not listening, stretching out, opening, swimming, floating, containment, ejection, ejaculation, evacuation, embracing, drowning, shouting."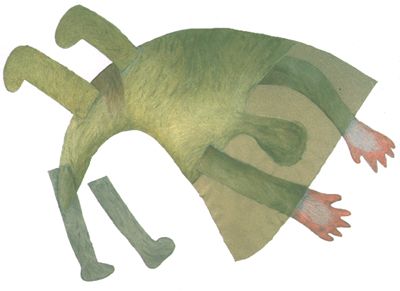 Paintings are from an unpublished book by Ruth Gilbert, All By Myself and are reproduced here by permission of the artist.
Top: "Swimmer," 1995. Oil on canvas cutout, 84" x 48"
Bottom: "Free Fall," 1997. Oil on canvas cutout, 84" x 72"
For more information on Ruth's work, please contact us.